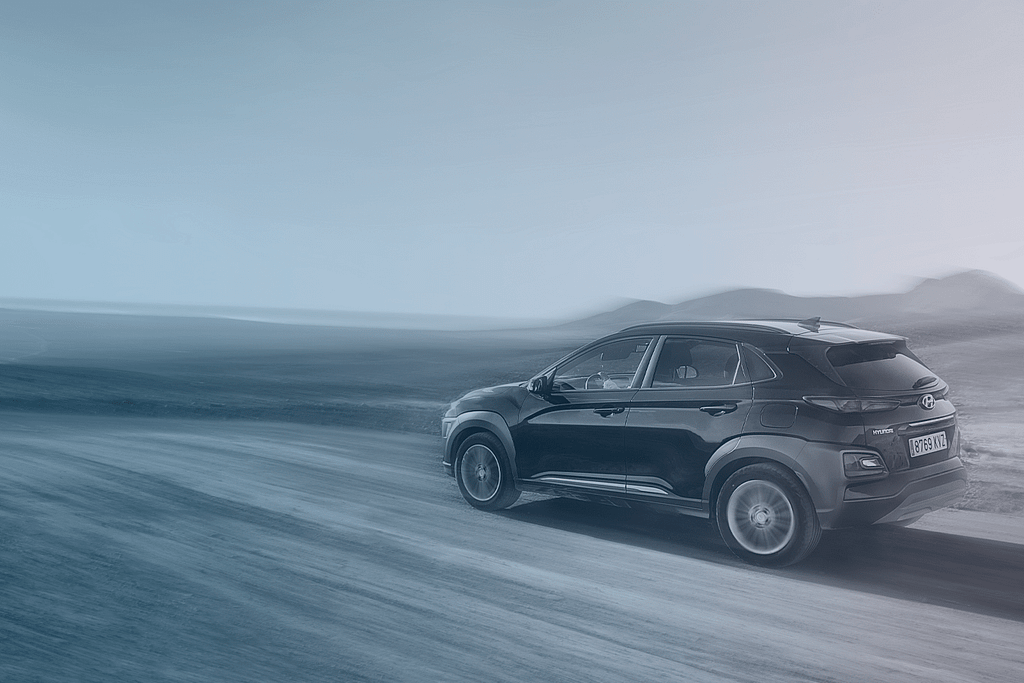 An Automotive Inspection Champion
Based in East Midlands, Vehicle Quality Solutions (VQS) is the UK's largest independent vehicle inspection provider, inspecting over a quarter of a million vehicles annually. VQS already had strong market confidence, stemming from their established reputation in the UK. They deliver both field and onsite inspections and have an inspect and collect fully resourced logistics operation.
A Long-Standing Relationship
Lockdown saw a drastic reduction in car sales, however when doors re-opened in April 2021, British car sales rose by over 3,000% compared to the previous year. Aside from the tremendous increase, there was also a shift in consumer behaviour to a greater preference towards short-term vehicle hire rather than outright ownership, causing a ripple effect within the inspection sector, with a greater demand for inspections and collect services. In order to keep up with this surge, VQS required cutting-edge technology, and that is where we come in! Through our no-code technology, we aimed to take them to the next dimension and cut through any competition hurdle.
The relationship between TAAP and VQS pre-dates back to the noughties, where we helped them become leaders in the industry, having one of the first B2B field inspection capabilities using monochrome screen PDA devices. We helped VQS launch an indigenous automobile defect control applicable to cars and light commercial vehicles, enabling an inspections agency to manage their field inspectors and use the defect control in the B2C space. This enabled granular assessment of damage and defect refurb by area, sub-area, component, condition and repair method. This was achieved by simply tapping a visual kipper on the device's screen and selecting options from an intuitive menu flow.
For VQS, the B2B space is plagued with damage being either incorrectly reported or totally missed. It costs the industry money, leading to disputes with drivers and fleet managers. Accurate condition reports created using the data captured by the application with a bespoke annotation control meant VQS could make trusted decisions on behalf of their clients to get vehicles quickly into the market. However, with this amazing advancement, came another business challenge.
The Race Begins
VQS now required a rapidly integrated inspect and collect service to minimise downtime during the remarketing phase; a one-stop-shop for VQS to their customers.  They critically needed to move away from juggling Excel spreadsheets, referring to paper documentation and the growing headache of last-minute cancellations and reschedules.
VQS wanted a bespoke solution built on no-code technology that included;
Inspection
Collection
Call Centre Management
Operating System
Data is paramount in this space, hence VQS required a universal method to import files into the system using Excel spreadsheets with custom headers mapped to custom client contracts. In addition to this, VQS required a digital system to provide a seamless booking process using key features such as postcode validation lookups, vehicle registration lookup for data enrichment and route planning using BING maps coupled to a field-based mobile inspection form application that can be tailored by client and contract.
An Innovative, Speedy Solution
From this challenge, the Business Operations Platform (BOPS) for automotive was born! This was a collaborative process between us and VQS, that began with an initial blueprint that over time was incrementally tweaked and streamlined to help allow for scale with minimal manual intervention.  This allowed VQS to grow and take on more client contracts, increasing its breadth and transactional volumes enormously, without having to take on more staff impacting operation cost.
VQS recognise that every client is different, and BOPS has been built with agility in mind so it can be responsively developed to comply with client requirements, whether that be bespoke reporting, application settings or integration into third party supplier systems. All of the information gathered is reportable through a BI-driven reporting suite that hosts both generic embedded and bespoke reports.
Our technology was able to deliver;
More complete and accurate inspection data
White-labelled output report that could be branded by VQS
Centralised record-keeping
Tailored inspection forms by client or contract
A BI module for analytics
Financial reporting engine encompassing expense management, supplier and customer invoicing.
Profit and loss reports
State of the art web-based client portal
Driving the Future of Automotive Technology
Our platform has made a considerable difference to VQS's bottom line and helped them to grow their business, de-risking the need to refresh the system or rip out and reinstall due to major change or upgrade. Due to the agility of our technology BOPS can be retrofitted into almost any automotive client out there.
The incorporated leading business intelligence reporting enabled VQS to make their operation transparent to their customer enabling them to securely log in and review their vehicle assets at any given moment in time. Leasing companies, car manufacturers, rental companies and dealer groups entrust their vehicle inspection and collection processing to VQS due to the agility of onboarding new clients and contracts seamlessly.
VQS through its investment in technology and expertise in automotive workflows, is now being approached to deliver enhanced Business Operations Platform (BOPS) solutions for their clients. Digital transformation is going to touch every industry and sector vertical, and those that have invested in this technology, failing fast, learning, adapting, evolving and embracing change will be the new leaders in their respective areas of expertise.
To discover how you can become a leader in your sector, get in touch with our specialists.