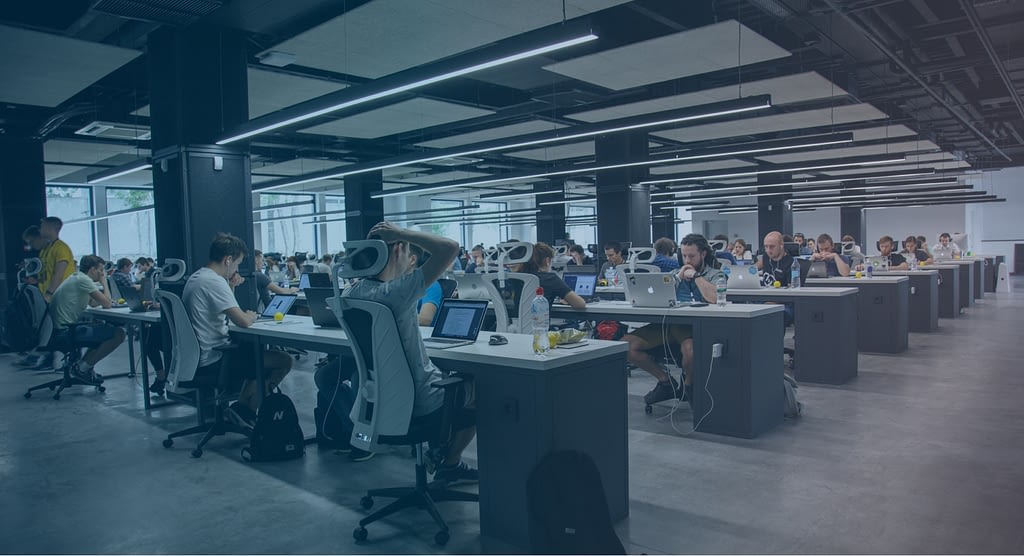 Employers from every sector are vying to return to normality, to make use of their highly valued, collaborative, office space. So how do we get there? Below are four ways facility managers can form part of their back to work strategy.
Hybrid Working, Home and Office, the New Normal?
Hot desking is a way that companies can reduce expenditure while promoting dynamic working conditions. The implications of this way of working are that team members feel more flexible and can adapt to changing needs in the office. It also leads to more staff in the office when you need them, for collaborative working and meetings. The last 12 months have shown that people can effectively work from home through teams/zoom.
One such solution to aid this is the TAAP Visitor Book, which can integrate with apps like Microsoft Outlook and allow users to receive invitations on their set days in the building. Managers can use TAAP Visitor Book to monitor who is in the building and regulate the number of people in the building to ensure there are enough desks and space to maintain safe social distancing.
Adapting an Office Leasing Model
At the start of the pandemic, Fujitsu announced it will reduce its office space in Japan by 50% and switch completely to a hot desk system by the end of 2022. Office building owners can manage their array of customers by promoting such dynamic working conditions. To do this however, they must highlight their offices adaptability and dynamism by advertising the space as a short-term lease option and get different customers instead of one residual client. This works for some businesses, but not all.
The TAAP Visitor Book allows businesses to be more flexible when renting space in offices. The Visitor Book's seamless sign in would make shared office buildings easier to manage, beneficial for facility owners when trying to entice tenants back to the office.
Monitoring Contractors
When an office has external visitors, it can be easy to lose track. For outsource facility management businesses, the ability to provide assurance to their clients that their office space is secure from any external visitors entering unmonitored is one that is very highly valued during the pandemic.
The TAAP Visitor Book can be used by outsourced facility managers to log every visitor at the point of entrance. This ensures people can be traced in the unlikely event of an outbreak, enhancing confidence in the protocols.
When running facility management for clients, firms can have the task of juggling hundreds of different offices. The TAAP Visitor Book clearly displays different locations and can separate the data to allow facility managers to manage individual buildings as well as having full visibility of whole estates. Keeping track of contractors throughout the entire estate can be fraught with difficulties. The Visitor Book has the feature to monitor your staff by taking a record of data from when they enter and leave the premises. This data is kept accurate, as it can only be imputed by scanning a unique QR code on arrival.
In the case of an outbreak, the Visitor Book also lets the facility manager track who has been in, and who has potentially come into contact with the virus. Letting the right staff member safely isolate.
Monitoring Your Attendees
With the current state of work for employees leaning towards hybrid working, the need to monitor attendees to an office space is ever present. The need for a product such as TAAP Visitor Book is ever present. With employees visiting the office space, it is becoming increasingly difficult to know who is in a building and when.
TAAP Visitor Book can monitor who enters and building and when, as well as their telephone, email and other personal information. This is especially important in the case of a fire evacuation as fire marshals can use Visitor Book to see who is in a building and request everybody who has left the building to scan the exit QR code to get a list of all persons who have not left the building. Anybody who is unaccounted for can be contacted easily from their personal information submitted on sign in.
In a pub/hospitality setting, the similar is appropriate in the case of a covid outbreak. Permitted users can access the personal data of visitors who have signed in to alert them of potential exposure to the virus. All sensitive data stored is GDPR compliant.
To learn more about the Visitor Book, or if you want to discuss how it could be implemented in your back to work strategy get in touch with the team.