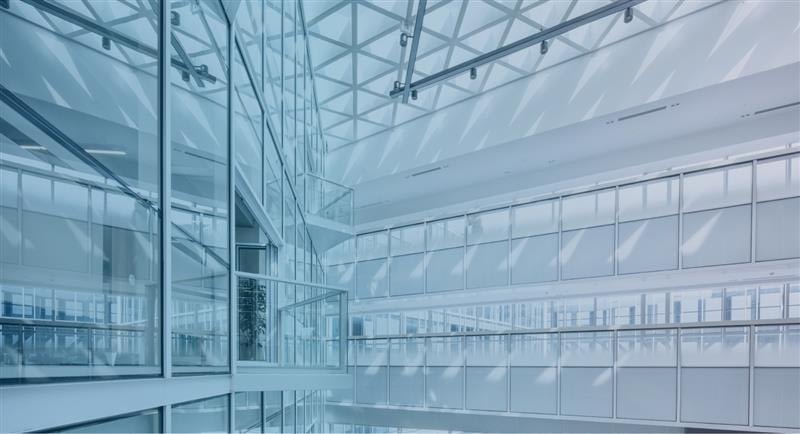 It's been a year like no other – and a year which will likely change the way we work forever.
Research carried out in April 2021 by the BBC found that almost all of Britain's major firms don't plan on bringing staff back to the office full-time. This survey of the 50 largest companies is likely to reflect the intentions of the wider business community, with many looking to implement hybrid models, where colleagues balance their time between the office and home.
But it's not only when we use the office that looks set to change for good post-pandemic, but how. Rather than asking employees to battle rush hour commutes to simply work alone at a desk for eight hours, many employers are looking at how they can utilise their offices to create a space that draws people there to work together and collaborate.
Then there comes the bigger challenge for businesses – how to empower their people to manage where and how they work in a way that suits them. Just like how we turned to technology to get back up and running from home in the first lockdown, it could also be the answer now. But what should you be looking for from a digital solution?
Intuitive user experiences
We've all become more technically-savvy as a result of the pandemic – whether that's been at work or at home. By putting the right technology into colleagues' hands, they're in the driving seat to set their own schedule while giving you a real-time overview of overall capacity and actual usage.
Choose a mobile-friendly solution which lets them view their options, book a desk or meeting space, make amends, join a waiting list and even cancel at the touch of a button.
Make safety a top priority
There are two camps of people – those who can't wait to get back to their desk regardless of the risk level, and those who still feel safer at home. In fact, research from Spring 2021 showed that more than half of UK workers were afraid to return because of concerns around cleanliness. This divide is likely to last for some time regardless of infection levels.
By implementing an intuitive digital system that allows users to securely manage their bookings online, facilities teams can take care of the flow of human traffic, cleaning and total capacity with ease – helping colleagues feel more at ease as they return to the workplace.
Use data to drive decisions
The fact of the matter is that at this point no-one knows for sure exactly what the future holds for offices – or how long restrictions will remain in place and how people will adapt to the new normal.
Whether you're opting for hot-desking or creative collaboration lounges – or a mix of the two – it's vital to track usage to see how and when people use the space and where it could be maximised. Opting for a digital solution which reports on real-time usage and cancellations means you can test, tweak and adapt to find out what works best for your business.
Room and desk booking made easy
TAAP Room Booking & TAAP Desk Booking are digital solutions that streamlines the process of booking a room by replacing outdated manual, excel and email processes with a web-based app that works on any device. Your workforce will have room or desk availability at their fingertips and the ability to make their own reservations. Users can create, view, edit and cancel bookings via the app. This system will ensure capacity is never exceeded and that employees can work on a hybrid model effortlessly. This revolutionary technology provides full visibility over room/desk availability so that managers or building operators can make effective changes to accommodate staff.
If you wish to revolutionise your hybrid working model, then get in touch with our experts today!